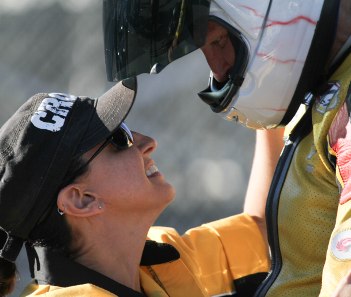 Who are you?
I am a husband, a father, a software engineer, a mechanic, a geek,
an odd-ball, full of giggles, extremely social and often misunderstood on my continual journey to grow up.

What do you do?
By day I'm a Business Intelligence Staff Software Engineer.
In the evenings I enjoy time with my wife Michelle and my daughter Megan. Once they all go to sleep, I spend the rest of my evening out in the garage building motorcycles, cars, side projects, welding, cutting, fabricating, etc...

I am a race instructor for Z2 Track Days where I have been for almost 7 years now.

I also head up the AFM's New Racer Mentor Program where we pair up seasoned racers with new members to help with introductions, off-track logistics questions and preparing for their first race season with the club.

Where do you do it?
I work at Intuit, race nationally and live in Reno NV.